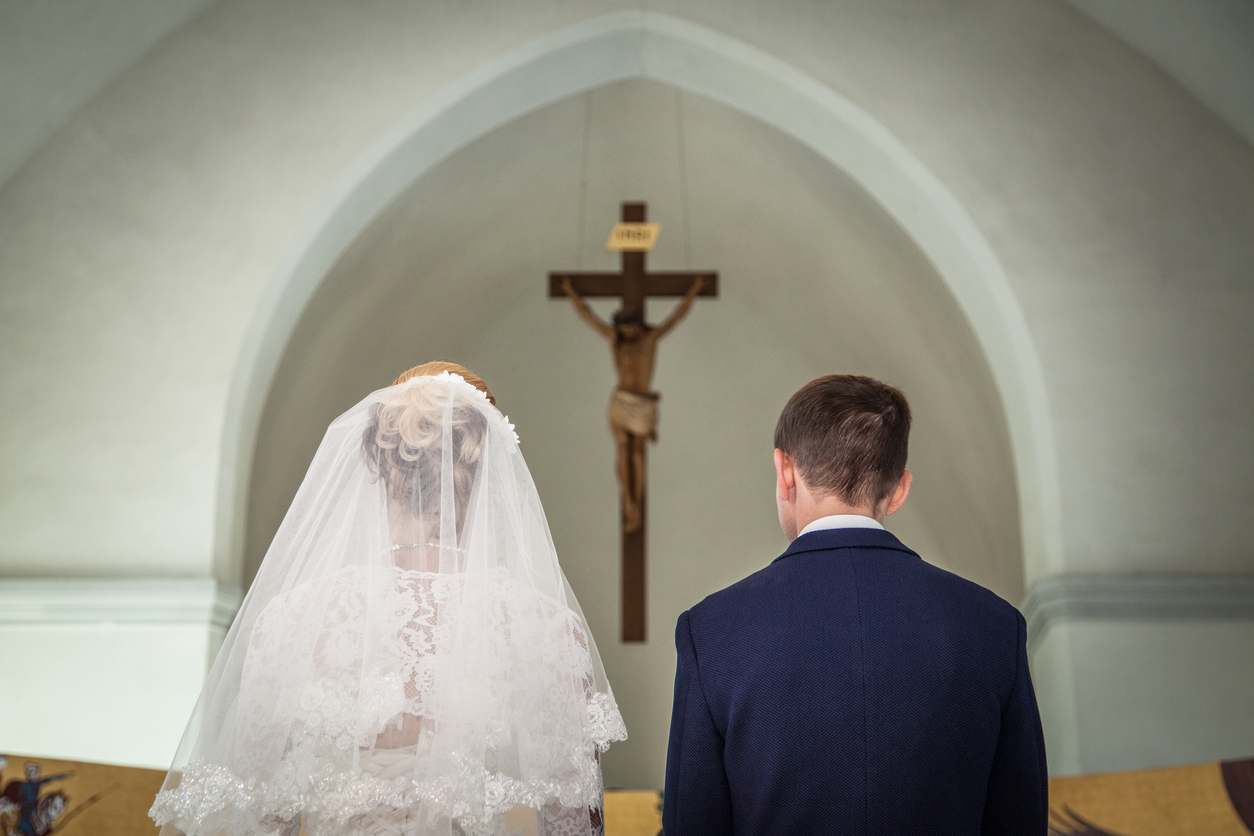 Bride and groom stand before crucifix in church 2
Jesus began his public ministry and performed his first recorded miracle at the wedding feast at Cana. Because Cana has been linked with the wedding feast, we call the preparation for matrimony "pre-Cana". 
The first, and preferred, option for pre-cana is in-person sessions at a parish or Catholic community such as a college. This option allows couples to journey with other couples who are also preparing for matrimony. You can find the schedule for these here. 
The second option is our online Pre-Cana which is designed for couples who are separated by distance or for another pastoral reason cannot attend an in-person session. This online version consists of 4 videos, each followed by reflection questions designed to help couples process their experience. After the videos, you meet with the priest or deacon preparing you to converse about your experience. They can then email the pastoral center and your certificate of completion will be available for you to print.