Have you seen our new initiative?
Professional Development Course Day
Wednesday, March 18, 2020
Diocese of Rochester Pastoral Center
1150 Buffalo Rd.,
Rochester, NY 14624
To register, go to dor.training and click on "Register for Live Events"
To register by check, please contact katey.bourne@dor.org
8:30 - 10:30 AM: "Today's Youth Ministry: Accompanying Young People"
Cost: $30
10:45 AM - 12:10 PM: "Preschool Formation: A Missed Opportunity"
Cost: FREE
1:30 - 3:30 PM: "Feeding the Soul with Sacraments: More than just Preparation"
Cost: $30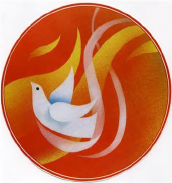 Year 1 and Year 2 Confirmation retreats are available around the diocese
For more information, or to register your child for a retreat, please click below!
Adult and Continuing Formation Courses
$5 courses have been added to our online learning center! These can be used to update catechist skills, prepare RCIA teams or for any adults interested in continuing education.