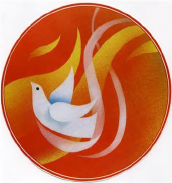 Year 1 and Year 2 Confirmation retreats are available around the diocese
For more information, or to register your child for a retreat, please click below!
2020 Hands of Christ Recognition Ceremonies
January 30, 2020 at 7 PM at St. Mary Our Mother (816 W. Broad St., Horseheads, NY 14845)
February 3, 2020 at 7 PM at St. John the Evangelist (2400 W. Ridge Rd., Rochester, NY 14626)
February 4, 2020 at 7 PM at St. John of Rochester (8 Wickford Way, Fairport, NY 14450)
Adult and Continuing Formation Courses
$5 courses have been added to our online learning center! These can be used to update catechist skills, prepare RCIA teams or for any adults interested in continuing education.