Welcome to the Happy, Healthy, Holy Youth Initiative from the Office of Evangelization and Catechesis in the Roman Catholic Diocese of Rochester!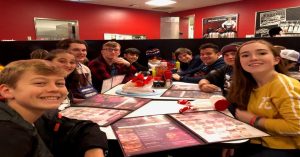 While the formal initiative has concluded, we hope these pages continue to equip families and those in pastoral ministry with resources, opportunities and pathways to providing our young people with happy, healthy and holy lifestyles. 
In the Happy section, you will find resources about topics such as building positive relationships, forming healthy friendships and seeking friendship with Christ! Our Healthy youth section will focus on mental, physical and emotional wellness and in the Holy section, you will find connections to the saints, prayers and offerings in our diocese for young people to grow in faith and find solitude when it's necessary to disconnect from the frantic pace of daily life.