What better way to find peace in your life than to reconnect with a God who made you, loves you and seeks friendship with you?
Pope Francis urges us to return to God in Adoration and Praise.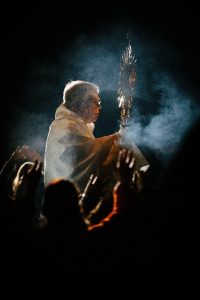 Many parishes around the diocese offer perpetual, weekly and monthly adoration. Here are some for you to visit:
St. Marianne Cope https://www.smcrcc.org/eucharistic-adoration
St. John of Rochester https://www.stjohnfairport.org/purpetual-adoration
St. Mark's https://www.stmarksgreece.com/Eucharistic-Adoration
All Saints Corning (@ St. Mary's Church) Tuesdays 9:00 AM-9:00 PM
SAINTS WHO INSPIRE US:
St. Theresa of Calcutta is a modern day saint who ministered to the very poor and ill in India.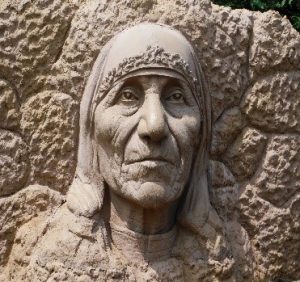 She  wrote about her own dark times and struggles.   She left us with many quotes that inspire us to grow in holiness and move forward when life is exhausting.  Her words encourage us to be more Christ-like in our behavior by reaching toward all of those who are often ignored, lonely and outcast in society.
Here are some of her famous quotes:
"Yesterday is gone. Tomorrow has not yet come. We only have today. Let us begin."
"Peace begins with a smile"
"If you want to change the world, go home and love your family."
"If you judge people, you don't have time to love them.".