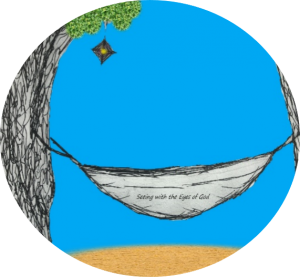 HELLO FELLOW TRAVELER! 
We look forward to sharing this summer journey of faith with you.  Are you ready to See with the Eyes of God?   On this page, you will find all you need to join the journey.  REMEMBER, that this journey is for all households!  Kids, Parents, Grandparents, Teens, Singles…the trip is what you make of it!!  Consider how you will use the journey to enrich your relationship with God and others this summer!
If you are  a parish leader or volunteer, you will want to connect to the promotional packet filled with announcements and images for social media. 
There are many ways that households can join the journey.  It can be a summer-long excursion from June 28-August 30, a quick day trip or an occasional outing!  Whatever you choose, it is a unique way for us to take a virtual journey with one another across our diocese!
Here is what you will need to pack:
Most of our activities are "low supply activities," however, households that want to be fully prepared, will want to download the supply list.  Check with your parish, as some parishes are providing journey kits! Click here
Download the travel itinerary.  This will give you the entire guide for the month.  Within the itinerary are scripture connections, prayer and music links along with connections to games, conversations, crafts, experiments and recipes. The scriptures in our "travel itinerary" coincide with those you will hear at the Sunday Mass at the beginning of each week.  The Bible is our GPS for this summer journey and the scripture themes guide the activities!
Consider playing "travel bingo" It is a more relaxed way to make your way to the destination by choosing activities at your leisure.  With travel bingo, you simply choose to coordinate the listed activity along with the week's number.  For example SCIENCE 3 would mean that you find the science experiment for WEEK 3 on the TRAVEL ITINERARY.   With bingo, you won't be following the path set by the weekly readings for Mass, but you will still engage in a faith-filled journey!
The weekly trip planners, below,  will help to organize your summer journey.  Again, your household can pick and choose the destinations you wish to travel toward!
Participate in our travel journal by adding a photo to social media #dorfaithcation or simply send us an email at

[email protected]

REMEMBER that THE FAMILY ZONE newsletter will help keep your route on course.  If you are not subscribed to THE FAMILY ZONE newsletter, please subscribe here by putting THE FAMILY ZONE in the subject box.
PREVIOUS TRIP PLANNERS AND HANDOUTS!
Handouts and videos for your trip!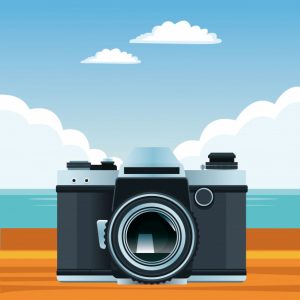 Check out some pictures of parishioners, families and Parish staff participating in the Summer Journey of Faith! 
Do you have pictures to share? Email [email protected] with your pictures to have them added to the album!
Want to see some fun videos of families in our Diocese creating the Arts and Crafts, conducting the science experiments or acting out the Gospel story each week? Subscribe to our YouTube playlist here!
Click here!
SUMMER JOURNEY OF FAITH PLAYLIST FOR YOUTH/ADULTS:
SUMMER JOURNEY OF FAITH PLAYLIST FOR KIDS: